Yulista is a wholly owned subsidiary of Calista Corporation. As an Alaska Native Corporation, we proudly honor our Alaskan values in everything we do. The work we perform directly benefits over 34,000 Alaska Native Shareholders in the Calista Region. Learn more about Calista Corporation and its shareholders at the Calista Corporation website.
Calista received land patents for 4,997,263 acres from the federal government making it the second largest corporation established under ANCSA.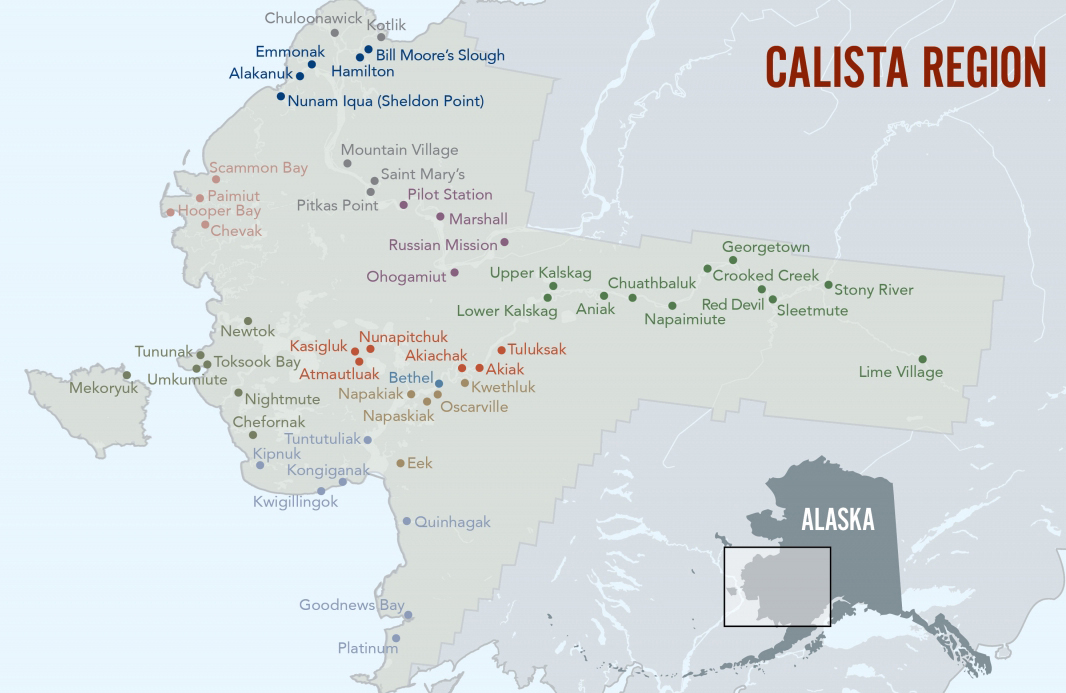 Villages Call Calista Home
of the Calista Region is being utilized
The Calista region is located along the banks of the lower Yukon and the middle and lower Kuskokwim Rivers, Nunivak Island, and portions of the Bering Sea coast. No roads connect the villages in the Region, making them only accessible by boat, plane, snowmachine or four wheelers.
In the past 50 years, regional corporations have enriched the lives of their shareholders and descendants.