At Yulista, we value the journey you've been on and want to be a part of your next step. There are a variety of nationwide opportunities available at Yulista that will allow you to do something with meaning and purpose and be a part of teams that immediately value your experience and contributions. Please reach out to Human Resources if you have questions about any of our open jobs and a future career at Yulista.
Our subsidiaries and teams work hard every day to preserve what matters most – PEOPLE.  Serving and supporting the success of people is the most important part of any mission. We offer competitive benefits to further support the betterment of our teams and their families.
Competitive Wages

Paid Time-off

10 Paid Federal Holidays

Medical/Dental/Vision/Life Insurance

401(k) with Company Matching

Flexible Work Schedules Available in Many Roles

Supportive Veteran Workforce

FLMA and Military Leave

Short/Long Term Disability Insurance

Employee Assistance Programs, HSA, and FSA

Education Reimbursement Program

Safe and Supportive Working Environments

Contract Stability with Nationwide Locations

Integrated Teams with Engaged Leadership

Employee-led Philanthropy Opportunities

Alaska Native Corporation and 8(a) Small

Business Advantages
We make the impossible possible because of the commitment of the Yulista team members. We are more than just a team, we are a family. We welcome challenges and find new opportunities to evolve. We go above and beyond our mission. Every detail matters. Every task serves a purpose, and every person is valued.
We have a lot of those stories, of people who started in one position and then moved to another and another. It's a great thing for our company and it's a testament to our company and our devotion to our employees."
President of Chiulista Services & Tunista Services
We hire our heroes. 1 in 3 Yulista employees are veterans. Our veteran workforce speaks to the trust we've built with America's service members. Over the past year, around 30% of our new hires are veterans. We're committed to hiring qualified veterans and, currently, are hiring specialties across the US. We would be honored for any veteran to review available positions and apply. 
Being part of a workplace that gives preference to the veteran experience is extremely fulfilling; it's awesome to know that, as a veteran and Team Leader, the Yulista family genuinely appreciates the dedication and sacrifice it takes to be a part of a team environment and wants the entire company to share in that understanding through the Vision, Mission, and Core Values.
US Army Aviation Veteran, YIS Operations Support Lead
Through our parent company, Calista Corporation, Yulista welcomes our shareholder scholarship recipients to gain valuable work experience and explore a career path at our Yulista facilities. Through their time with our teams, the interns develop and refine skills, gain confidence, and network with professionals in their field. We have welcomed many shareholders to Team Yulista through this initiative. Our mission is to represent the values of Alaskan culture and having our shareholders in our presence and on our teams is a great reminder.  
Our interns gained hands-on experience in information technologies, engineering, warehouse operations, quality and safety, aviation support, property management and more!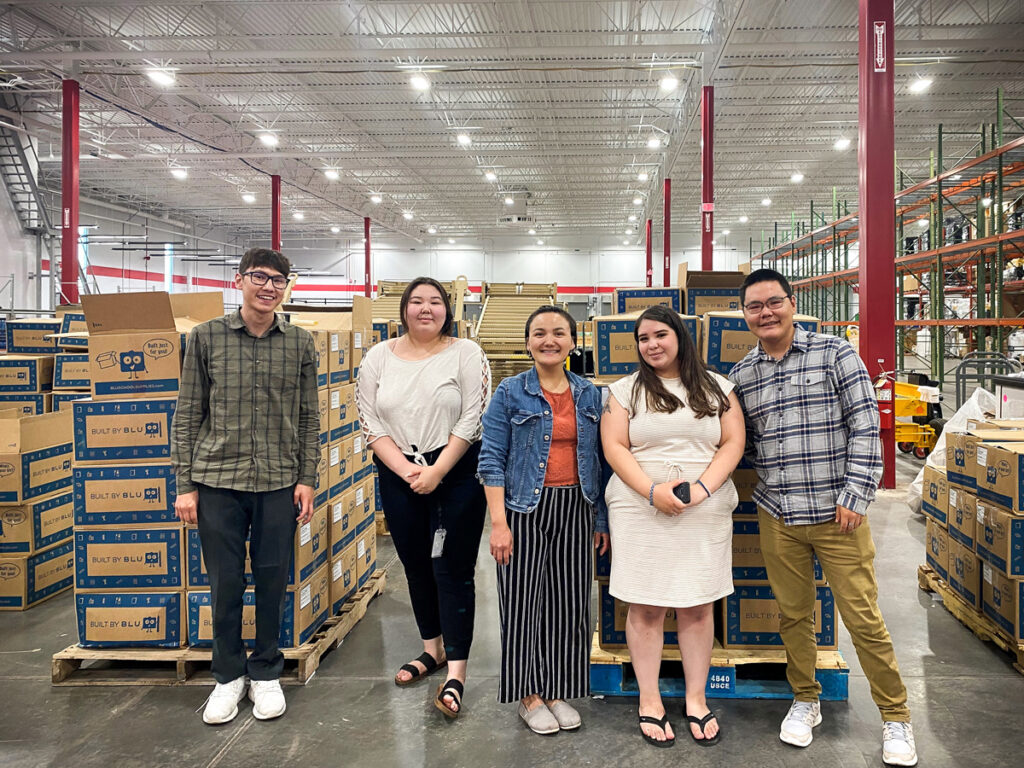 Just being a Calista Shareholder, I never imagined how much you guys do for us. I've learned that in a very short period, how much you guys do for us. There is not enough thanks we can give. You guys are great, and I just love it here. I knew the first week I was here this is where I was going to be."
Calista Corporation Shareholder, Yulista Aviation Support
Yulista's Hiring Policies
Yulista Holding, LLC. is closely monitoring the status of the executive order requiring COVID-19 vaccines for all federal contractors, unless there is an accommodation in place for personal medical condition or sincerely held religious belief that prevents vaccination. The mandate is currently on hold due to a nationwide injunction. The U.S. Court of Appeals will review the injunction status in the coming weeks. Please be advised that as a federal contractor Yulista and it's subsidiaries will be subject to follow the requirements set forth in the mandate, should the injunction be overturned.
Yulista Holding, LLC and its subsidiaries are owned by Calista Corporation, an Alaska Native Regional Corporation. The backing of our parent corporation, along with our success allows us to offer employees a stable and rewarding career.
We only accept applications for open positions. If your application submission meets our requirements it will be processed for further consideration. If you are selected for a position, we will contact you with additional instructions.
Preference will be given to Calista shareholders and their descendants and spouses, and to shareholders of other corporations created pursuant to the Alaska Native Claims Settlement Act, in accordance with Title 43 U.S. Code 1626(g) and Title 42 U.S. Code 2003-2(i).
Additionally, Calista's policy is to select, train and promote the most qualified individuals based upon relevant factors such as work quality, attitude and experience, so as to provide equal employment opportunity for all employees in compliance with applicable local, state and federal laws and without regard to non-work related factors such as race, color, religion / creed, sex, sexual orientation, gender identity, national origin, age, disability, marital status, veteran status, citizenship or other protected status. When applicable, Calista's policy of non-discrimination applies to all terms and conditions of employment, including but not limited to, recruiting, hiring, training, transfer, promotion, placement, layoff, compensation, termination, reduction in force and benefits.