Improve and harden any asset, enclave, or enterprise using our systematic approach and industry best practices.
StraitSys has developed a systematic approach to improving and hardening any asset, enclave or enterprise. Using industry best practices, the team focuses on increasing maturity in each of the Cyber Domains below:
GOVERNANCE
We maintain audits, policies, compliance and procedures.
SECURE ENGINEERING
We develop and integrate Application, Cryptography, Network or Cloud Security, Enhanced Data Protections, and Access/Identity Controls.
SECURITY OPERATIONS
We perform daily monitoring, detection, protection, incident response, vulnerability management and prevention.
THREAT
We work closely with internal (SOC/Insider Threat) and external (Threat Intelligence) to better understand potential adversaries and contextualize all source threat data. This function develops indicators of compromise (IOC's) and is also a part of rigid information sharing exchanges throughout the public and private sectors.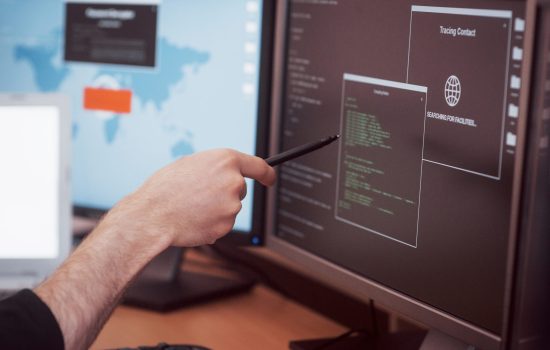 RISK MANAGEMENT
We perform Penetration Tests that include Social Engineering, Infrastructure identification, Whitelisting reviews, and Data Recovery recommendations.
STANDARDS
We work with external governance boards (government or government-funded) to define future best practices and make recommendations on impacts of implementation (NIST, DICAP, PCI, HIPAA, etc.).
TRAINING
We review and recommend appropriate training, conferences, certifications and general awareness for security improvements to the entire employee base.