Adaptable to Solve the Most Demanding Global Problems
Chiulista Services, Inc. specializes in base and range operations, air combat training systems, facility support services, logistics management, furnishing management office support, and many other services. We provide an array of support services to include range maintenance, fire and emergency services, armed security, airfield management, air traffic control, civil engineering, logistics, lodging, environmental engineering, fuels, etc.
Air Combat Training Systems
Air Trac Control
Airfield Management
Base and Range Operations
Base Supply
Biological Services
Civil Engineering
Custodial Services
Environment Engineering
Facilities Maintenance
Fire and Emergency Services
Fuels Management
Furnishing Management
Lodging Services
Logistics Management
Security Services
Weather Services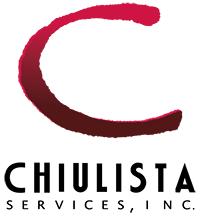 Contract Vehicles and Details
DUNS 016441292
Alaska Native Corporation; 8(a);
Small Disadvantaged
ISO9001:2015; AS9100D; AS9110C Certified
$40M Line of Credit
Richard has over 37 years of combined active duty/contractor experience in the Base Operations and maintenance field. In After serving 10 years active duty in the US Air Force, Richard began working as a Logistics Manager, Quality Manager and Program Manager for multiple companies. In 2006 Richard joined Yulista and has worked in various capacities for multiple subsidiaries.